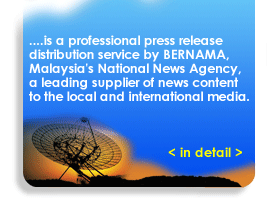 MEDIA INVITATION - OPENING CEREMONY OF MEET IN MALAYSIA @ MALAYSIA BUSINESS EVENTS WEEK (MBEW) 2020 BY YB MINISTER OF TOURISM, ARTS AND CULTURE MALAYSIA

Monday, 10/08/2020

MyCEB will be organising its annual flagship event, which is the Malaysia Business Events Week (MBEW) 2020 happening on 24 & 25 August 2020 at World Trade Centre Kuala Lumpur.

Malaysia is progressively reviving the business events industry by preparing and implementing comprehensive tourism recovery plans which includes strengthening destinations resilience, encouraging innovation and investments in the tourism sector. This is to instil assurance that Malaysia is a safe country and ready to stimulate the economy by having domestic travel before the international borders open.

Themed "Rebuilding Confidence", MBEW 2020 creates a platform for all the industry players to congregate, communicate, and discuss issues that impact the future growth and sustainability of the business events industry.